With Fall arriving, that means Winter, and wet weather, is right around the corner. Every year, countless construction workers and roofers are hurt by slipping on icy work surfaces. 
Korkers
is the solution.  Korkers makes all terrain footwear that can easily be buckled to your work boots.  Each overshoe contains 26 spikes for shallow penetration into wood decks, ice and icy surfaces.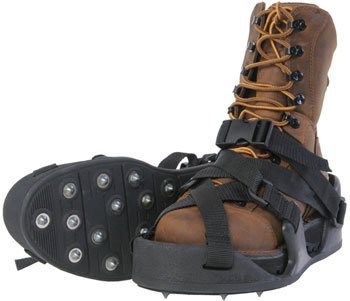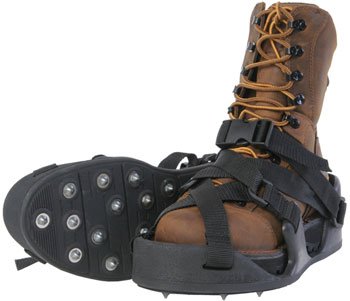 These have a quick release buckle and strap system for easy on/off.  The molded rubber walls at toe, heel and side provide a secure fit for better traction.  The durable push-through steel spikes are placed under the toe, heel and ball of foot, and are inter-changeable with longer spikes for working in snow, ice, etc. They also make a convertible overshoe that allows the wearer to change out 3 different soles.  A foam sole for metal roofs, a composite sole for asphalt materials, and spiked soles for shake shingles and elevated wood decks.  This style of Korker is especially valuable to the inspectors, estimators, and HVAC people.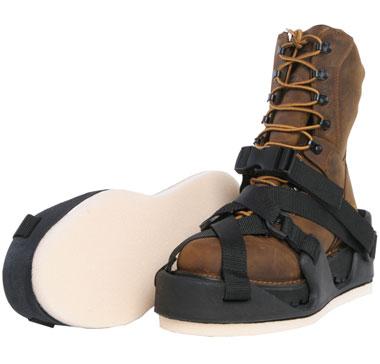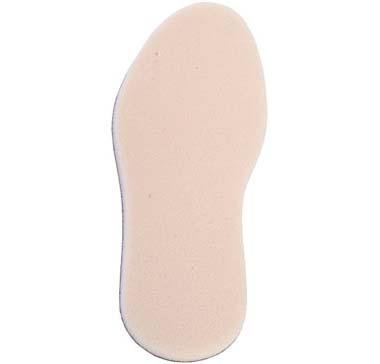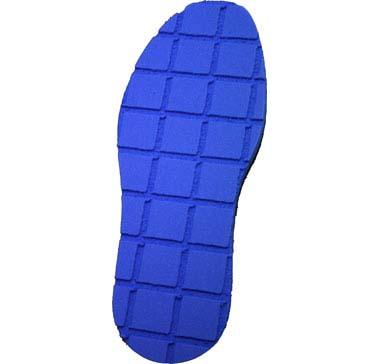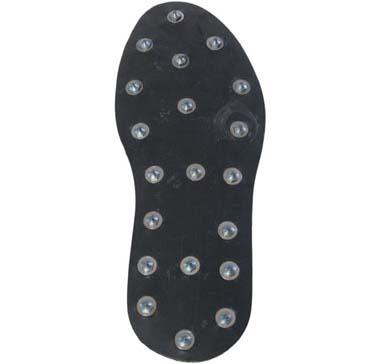 Sizing for Korkers is as follows: Small 6-7.5 Medium – 8-9.5 Large – 10-11.5 X Large – 12-13.5 To see all Korkers products, search on roofmaster.com: