Single ply roofing is currently one of the most popular methods of roofing for commercial applications.  Most material handling units, including conveyors and carts, were engineered with built-up roofing products in mind – namely tar, felt, gravel, etc.  These were (relatively) easy to get to the roof deck using hoists and ladders with
hoisting wheels
.  Rolls of single ply present a different challenge, as they come in lengths from 6′ up to 12′ and can weigh up to 800lbs, so it's not as easy as piling rolls on a dolly or wheelbarrow and carting them to where they're being installed. Currently, we've heard stories of guys having to manually carry these rolls over the deck, which seems back-breaking!  We've also heard that our
insulation carrier
(with or without back wheels) can be used like an oversized dolly (forks are wide enough to balance the rolls).  Two other back-saving methods are to place the rolls on a
4-wheel trailer
(and use the pins in the pin pockets to prevent roll-off) or to use our newly re-designed
Single-Ply Roll Carrier
.  All of these carts are offered with pneumatic or our
Non-Flat Lite tires
. Note: we recommend the rear-wheels for the insulation carrier.  Heavier loads are easier to move on the deck.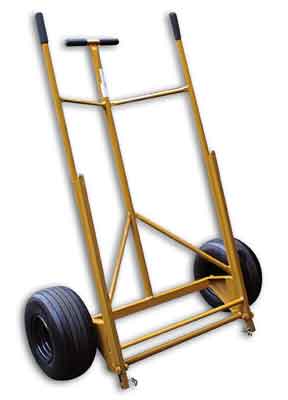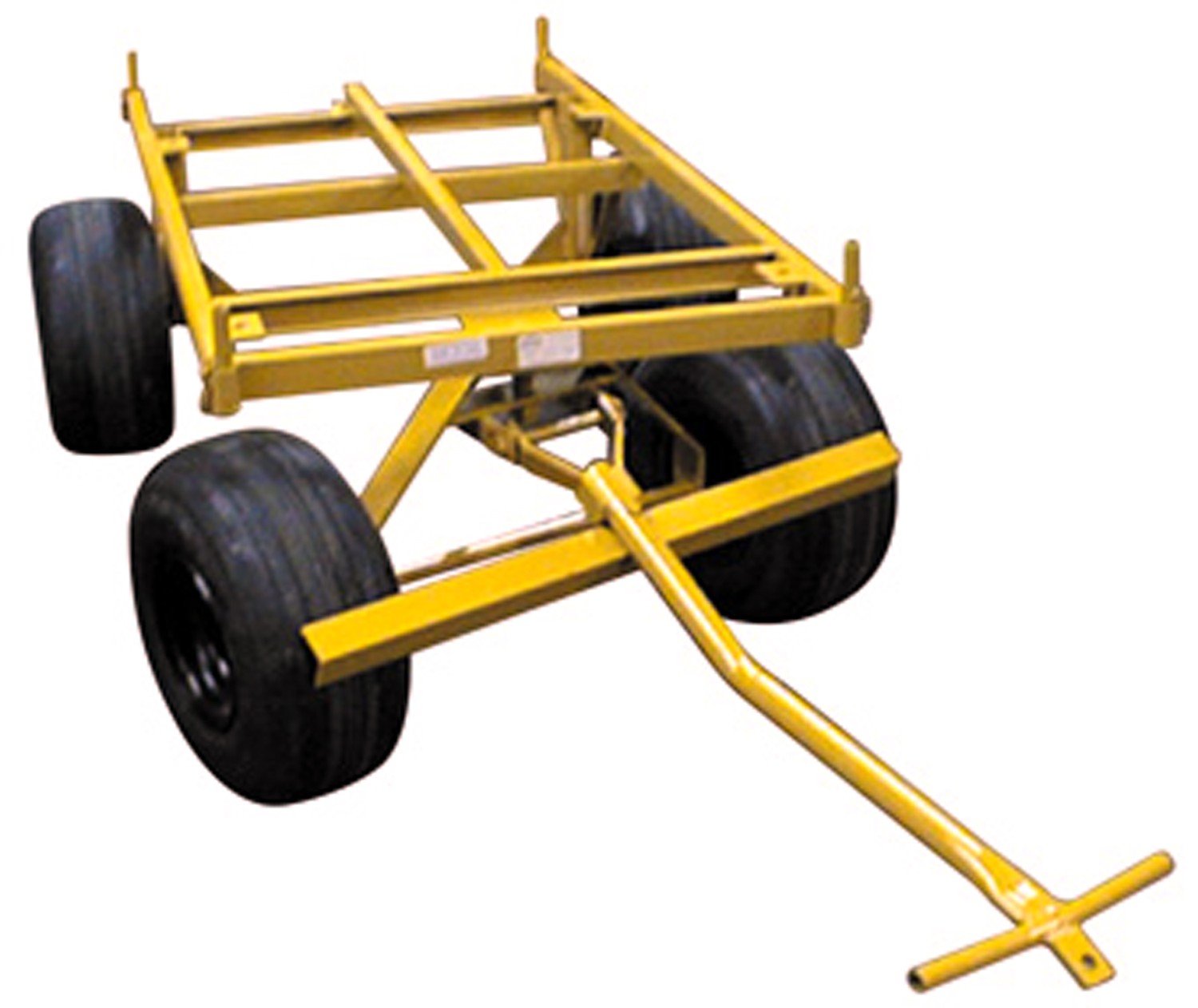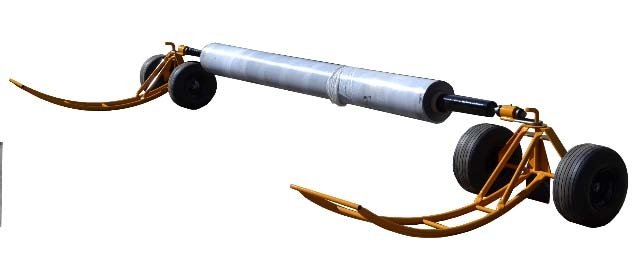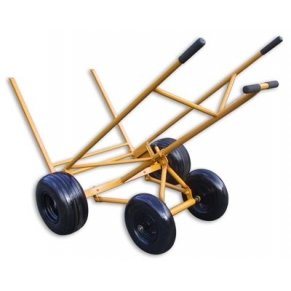 Our Single-Ply Roll Carrier is capable of carrying single-ply rolls up to 10 feet wide. It uses a mandrel that separates down into two (2) lightweight sections for easier handling and/or shipping. It breaks down for easy transportation anywhere
(roof or ground);
has large tires (18 x 8.50) that make it easy to roll on any deck by any size person; and it has an intermediate handle location to make it very easy to lift up rolls and maneuver them around the roof decks!