Anchor systems must be used for any heights higher than 7'6" (until 9/16/2011). After 9/16, the height restriction drops to 6'0". Local OSHA's (like Cal/OSHA), may or may not use the Fed OSHA height requirements.  However, when facilities are on Indian land or Federal military bases, the federal OSHA regulations supersede local state OSHA and the height regulations in effect at-the-time will be in force.  In California, roofing supply vendors (deliveries) are subject to CA Title 8 3210 (Cal/OSHA uses general industry Standards due to the suppliers SIC code and no contractor's license) which calls for fall protection trigger height at 7½ feet on all roofs.)
FIRST RULE:
Never, ever, tie off your fall arrest kit to a conveyor!!!!!
You will be cited immediately by OSHA.
Loaders have been asking if there is an alternate way to tie off & use their fall arrest systems differently than instructed by the manufacturers. Roofmaster has been granted permission to attach the shock-absorber (included in kit) to the hook end of the safety line then run the slider to the harness (see picture).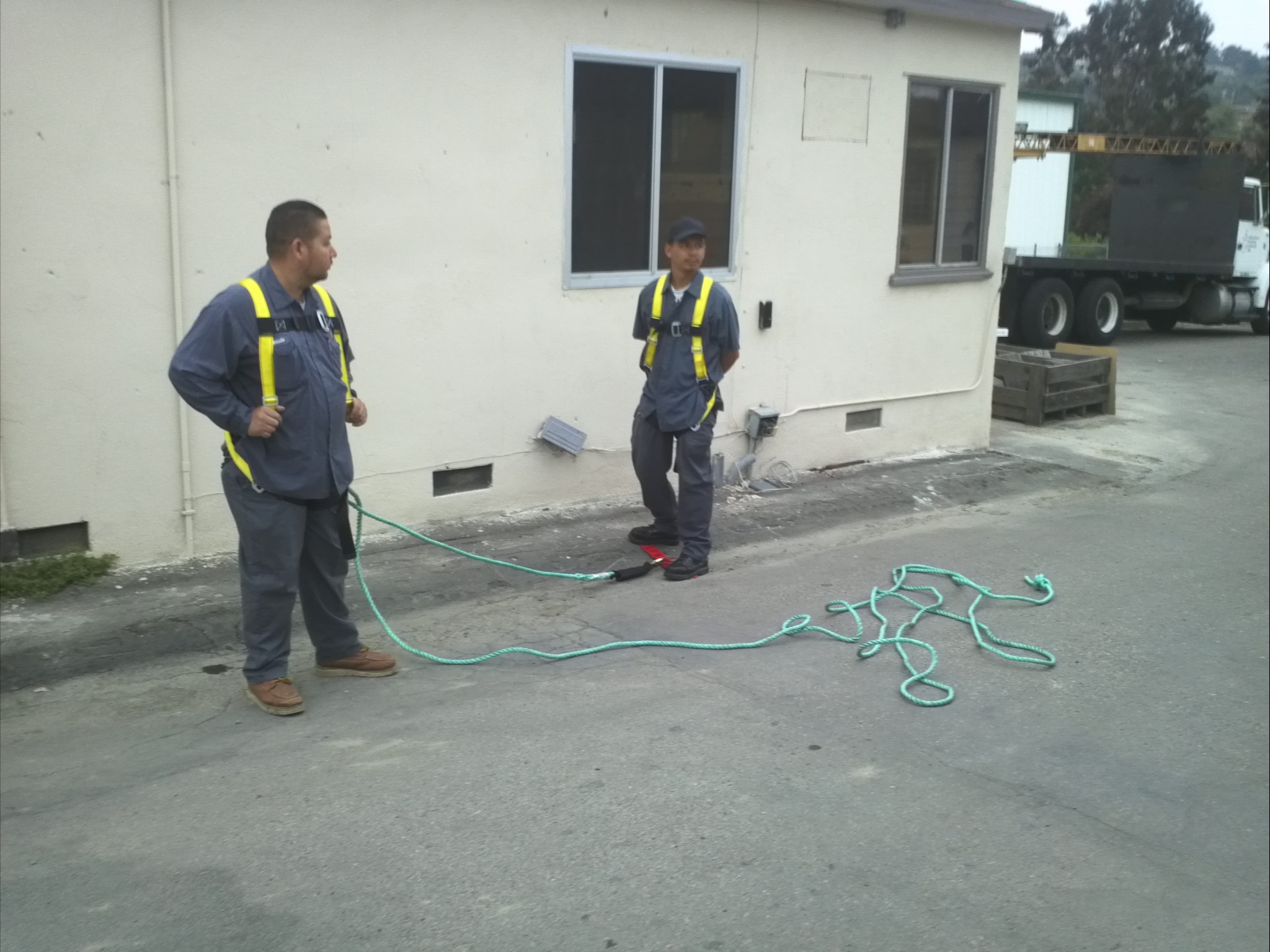 This gives the loader a little additional freedom to do the loading without having to continually move the slider all the time. Distributers that load roofs are faced with some logistical problems that need to be addressed. First, who installs the roof-ridge anchor for the loading crew to use? If the distributor has to install it, the roofing contractor has to bear the responsibility of removing it and/or waterproofing it after the job is complete.  Distributors NOTE: Contact your legal counsel to determine liability issues if the anchor system you install for loading purposes is left on the job site.  Distributors & contractors can negotiate who will bear the cost of installing the anchor.