We've discussed the power requirements for the Leister Varimat V2 (230V, 4600W). 
We've talked about the right generator for your V2
(recommended minimum 12kW).  But what if you're on a job that has "house" power? We know that most generators run single phase 230, so it's not a problem.  But when you're running your power off of the building's circuits, you can't be sure.  Many buildings run 3 phase 220-230, which will power on your V2, but soon leave its insides smoldering: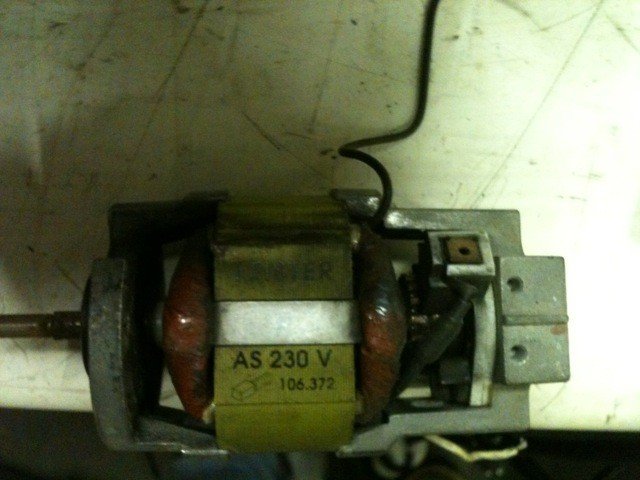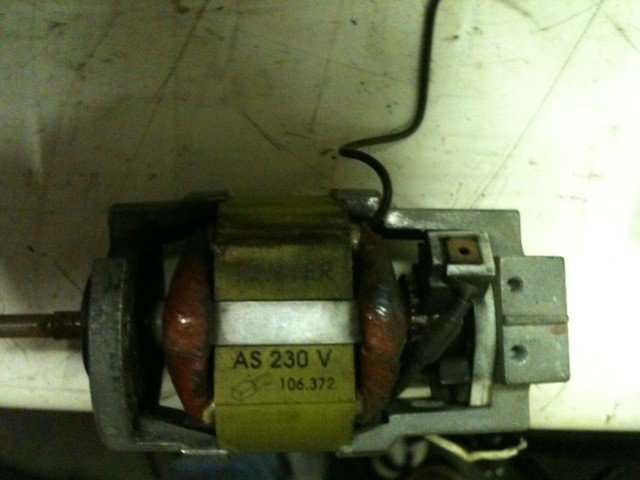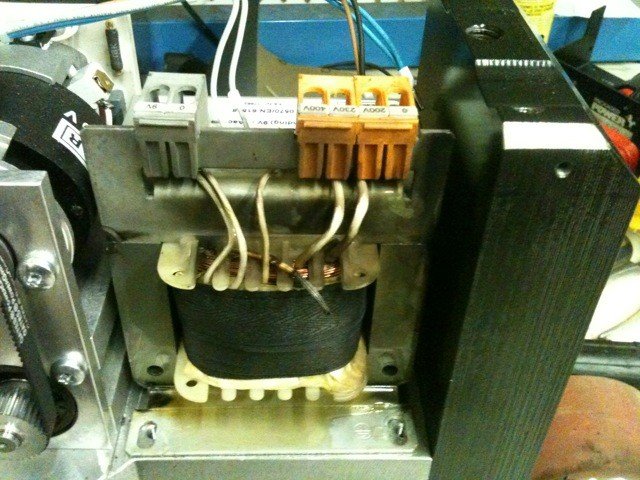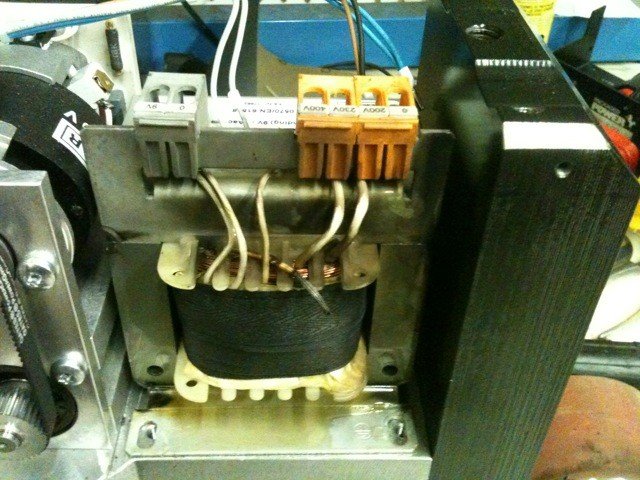 The V2 can
ONLY
be run off single phase!! If you're going to use house power on the job, you need to make sure it's single phase, and it's clean (undistorted voltage without notches or spikes.) If you're unsure about what type of power is in the building, you should ask the building electrician.  If there isn't an electrician, you could get a volt meter to see if you're getting 230 or 208 volts at the output (remember,
SINGLE PHASE ONLY
!).  Most house power is 208 volts.  The only way for house power to reach 230 volts is for a transformer to be in line with the power source. The V2 is a 230 volt machine.  If you're pulling 208 volts and using a 10 gauge 100′ cord, you will drop below 200 volts, which will shut down and/or damage the V2. All is not lost, however.  You can still use your V2 on 208 volts.  You will need to beef your extension cord up to 8 gauge (instead of 10 gauge) and limit the length to 100′. It is always best to meter the voltage at the provided source to assure yourself that the power you need is available. If there's a transformer and you're metering 230volts, you can use a
10 gauge extension cord
(no longer than 100′) . Remember:
SINGLE PHASE ONLY!!!
If you do experience a meltdown, Roofmaster has 4 authorized Leister Service Centers located in Los Angeles, Hayward (Bay Area), Kent (Seattle, WA area), and Decatur (Atlanta, GA area).