Roofmaster was recently contacted by an HVAC contractor on our PRO400 Platform Hoists. Seems he was looking for something to raise HVAC units up onto roofs (small to medium sizes) instead of having to rent a crane. He had already practically designed his own equipment and was ready to build his own unit when he tried looking online one more time and found our website and discovered our platform hoists would do the job. No sense in reinventing the wheel!
He is now using this hoist to lift HVAC units up to the roof saving him lots of scheduling time (no cranes required), $$$, and installation time. He loads his units onto a sheet of plywood (on to the unit's fold down forks) and easily sends the equipment up to roof edge. He also bought the Pivoting Converting accessory that allows the unit to make a 90o turn to get it onto the roof much more easily.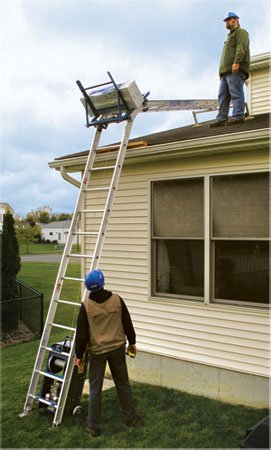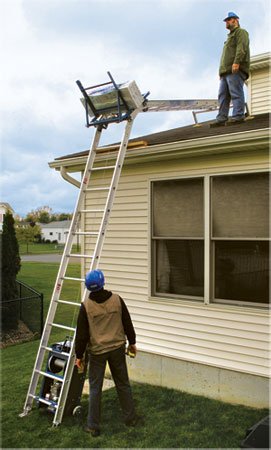 Platform hoists have been used in the roofing industry for many years by contractors when roof loading equipment is either not accessible, practical, or too expensive to load for smaller jobs. The PRO400 can lift loads up to 400# as low as 12 ft (28 ft unit), or as high as 40 ft. (44 ft unit). These units can be used indoors (electrical motor version) in warehouses, construction sites, etc., where cranes, forklifts, or other lifting equipment make not be possible, and outdoors (gas engines), to lift materials or equipment to higher elevations.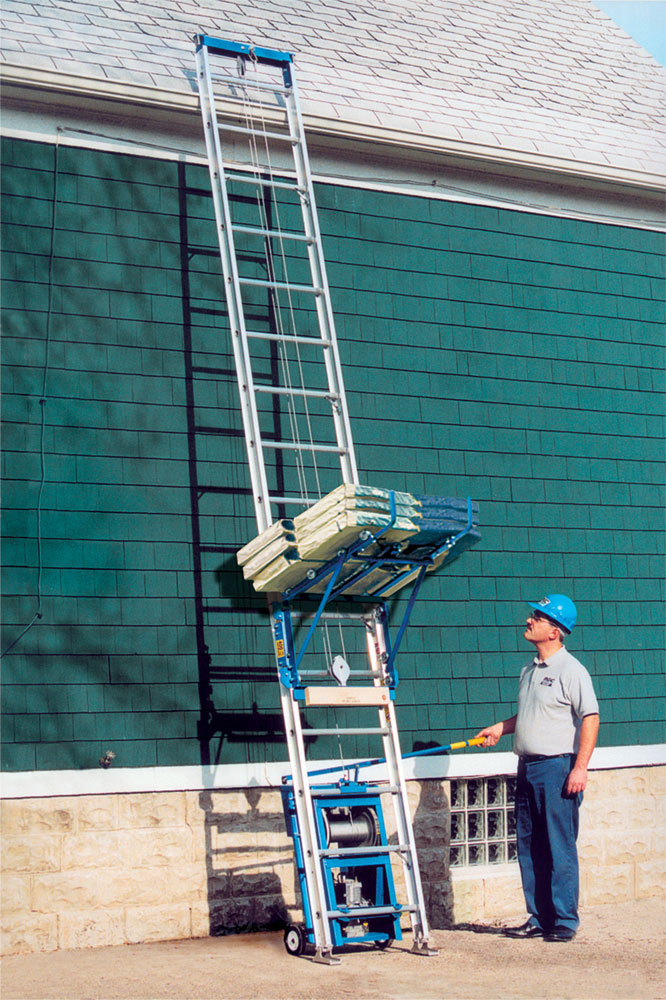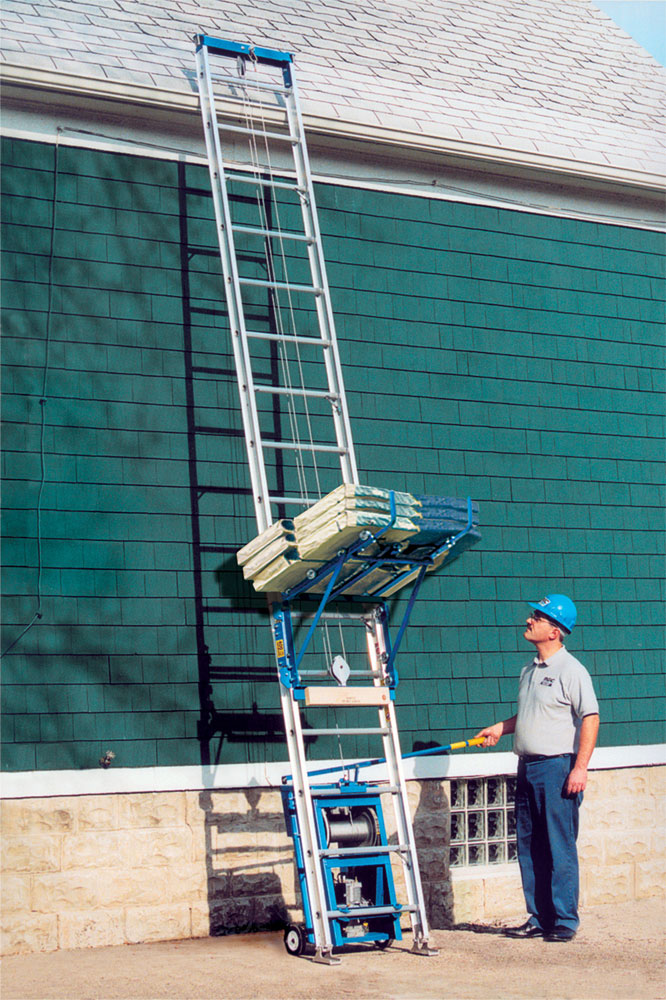 If you have material or equipment handling issues, contact Roofmaster to discuss your custom problems.