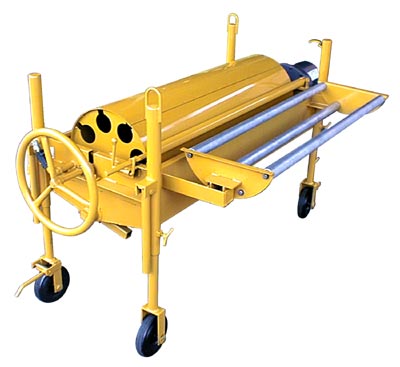 48″ Rotomaster Rotary Feltlayer
Drum-type Feltlayer has adjustable legs to be able to be level on roof decks, both flat, sawtooth and slightly pitched surfaces. Adjustable legs allow for changing heights, depending on roof pitch. Use for base, cap and single ply sheet goods. Will operate with both standard and metric goods. Sheet goods are pulled over the top of the rotary drum as cold app materials or hot asphalt are coated onto the drum from the reservoir and dispensed uniformly on the underside of the sheet goods.
NOTE:  Image shows unit with available roller cradle.

Email This Post