We had a great time at the Peppermill Resort in Reno for the WSRCA's annual Western Roofing Expo in 2011.
We saw some old friends, met some new ones and had a great show.  With all the recent OSHA activity, there was a heavy presence on safety, and we brought along a Texas Hold 'Um, the only unit that offers mobile fall protection for 4 workers.  Here's a snapshot of it in our booth: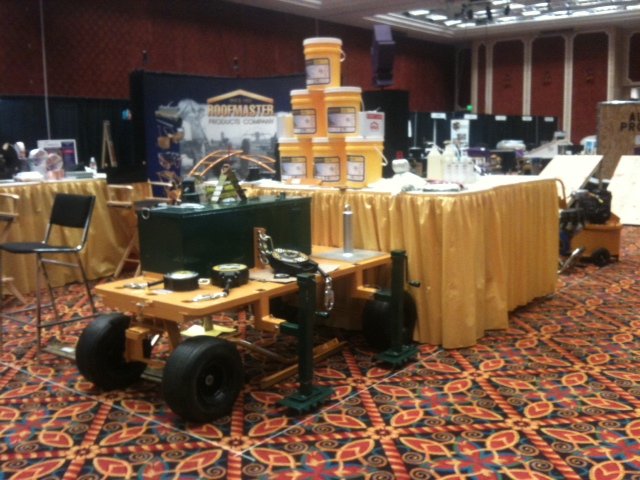 Also, we re-introduced the Lazer Wagon, which Derbigum announced is the only approved torch applicator for use with DerbiBrite Roof Membranes.