Roofers can tell you about the pit that forms in their stomach when they have an open roof with a storm approaching.  If you're a homeowner, or roofer, do you know which tarp is best for your application?
Most folks are familiar with your standard blue poly tarp.  Chances are you own one yourself!  They are made in a 8×8 weave with a 4.26 mil thickness and are good for short term weather-proofing needs.  They do not hold up well over the long haul or in windy conditions.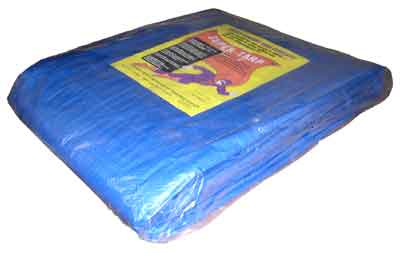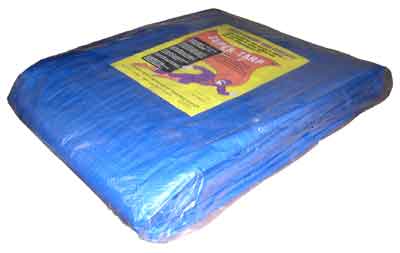 If you're looking for something thicker and longer lasting, there are two other heavy duty options.  Green heavy duty tarps are made in a 14×14 weave with a 10-12 mil thickness.  This tighter weave and thickness makes for a stronger, longer lasting tarp.  Silver heavy duty tarps are the same weave and thickness as green tarps, but have a stronger UV protection to last longer outdoors.
If you're looking for something to keep the rain out until you can get a contractor in to do repairs, our blue poly tarp pricing starts as low as 5.1¢ per square foot!  We stock all sizes from 12′ x 16′ up to 50′ x 50′