We've been filling the majority of our on deck equipment tires with our Non-Flat Lite (NFL) foam.  In addition to filling the tires we provide, we can also fill your existing pneumatic tires. After seeing the amount of flat tires we filled on golf cars, we decided to carry Kenda's Hole-N-One brand of tires, filled with our NFL foam.  These are 18×8.50-8 tires mounted on 4×4 bolt on rims.  We offer 3 colors of rims:
Kenda Hole N One Silver
– P/N 460058 Kenda Hole N One White – P/N 460054
Kenda Hole N One Beige
– P/N 460056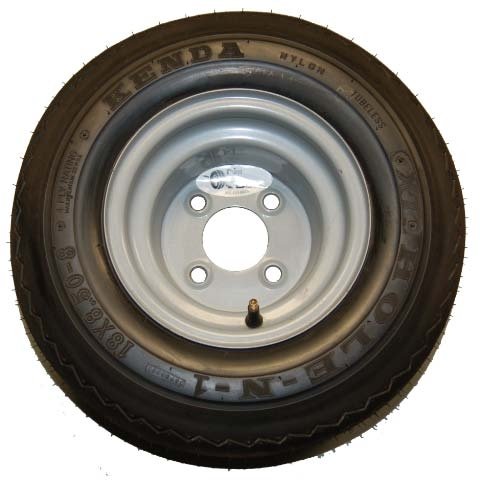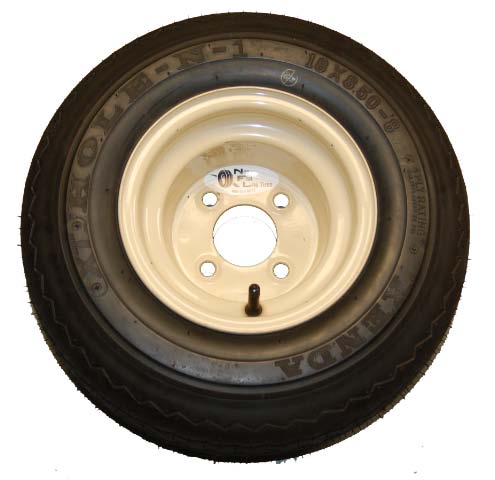 If you have any questions, give us a call at 800-533-8873 or shoot us an email: nfl @  roofmaster.com.  In order to give you a quote, we'll need to know the quantity of tires to be filled, the size of the tire (usually found on the sidewall) and the diameter of the rim.  This allows us to determine the amount of foam needed to fill your tire. We can fill almost any tire, so long as they're tubeless (or you've removed the tube) and the inside of the tire is clean.  Let us know if you've tried using Goop or any of the other tire sealants.  This may affect how the foam reacts.