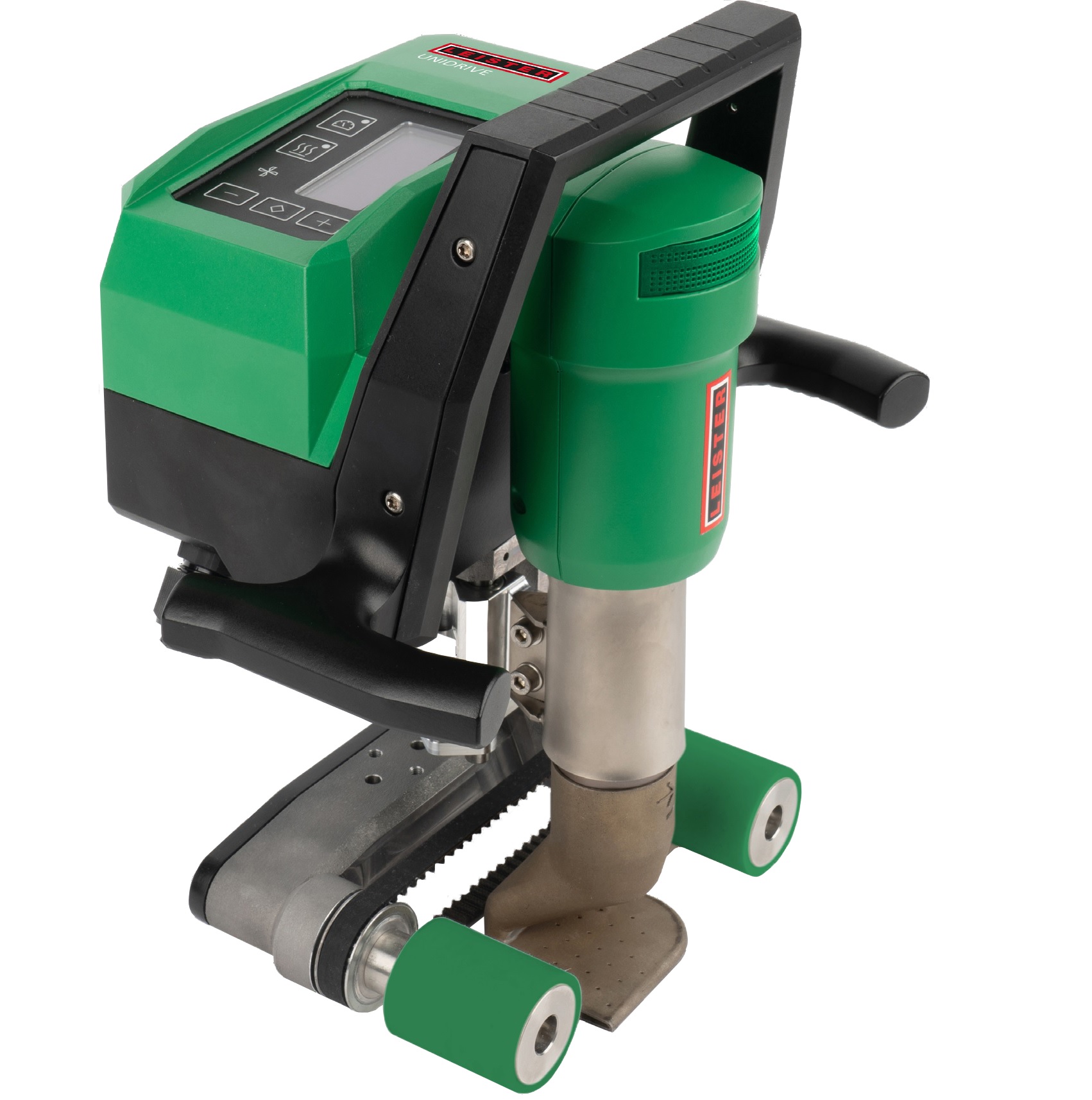 120V Leister UniDrive500 40mm Welder
The
120V Leister
UniDrive500
Automatic Welder is your flexible partner for welding of  roof sheeting made from PVC-P, PE, ECB, EPDM, CSPE and TPO-roofing membranes on flat or pitched roofs (up to 30%).Fatigue free welding!
Three ergonomic handles offering ultimate welding comfort and balance
Compact and lightweight, making it easy to maneuver through tight spaces
Versatile!
Rotating nozzle and reversible drive allows for welding in either direction
Ideal for flashing wall, edge and curb details
Perfect for welding on horizontal or vertical surfaces
Digitally-regulated!
Speed
Temperature
Air flow range
This unit ships in a Leister Plastic Carrying Case.Roofmaster is your Sales & Service source for Leister, with
5 Authorized Sales & Service
locations across the country!

Email This Post
Specifications
Item #:

774565

Item Desc:

120 V UniDrive500 40mm Welder

Weight:

10

Price Um:

EA

Units/Pk:

1

Hot Air Welders