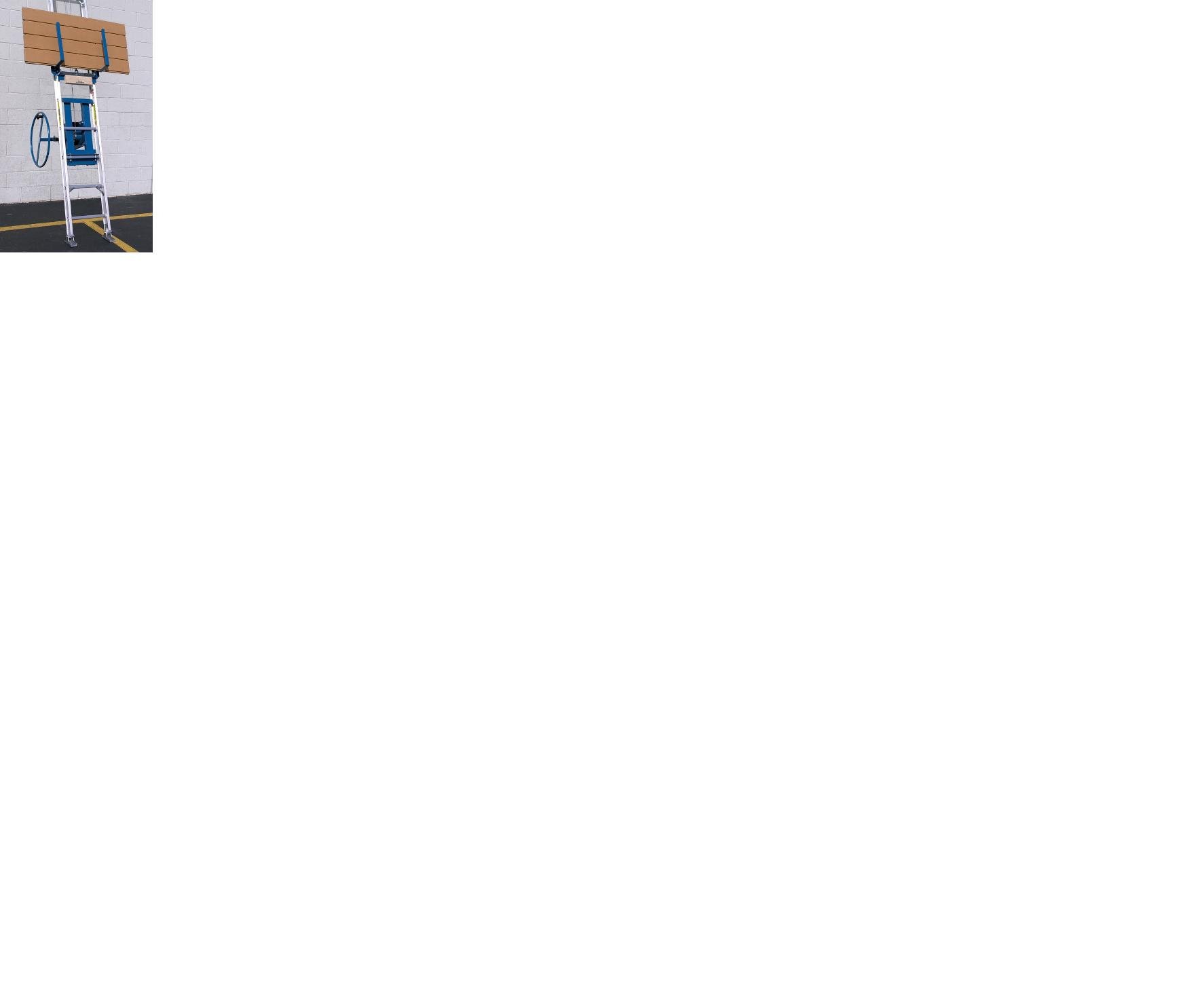 HandiHoist 28′ Platform Hoist
Rugged HandiHoists are the dependable, economical and safe environmentally friendly choice for your lifting requirements. Its steel frame provides exceptional durability and easily mounts to the track with two lock pins.
The very portable HandiHoist can be mounted on track lengths of 12' to 44' and will fit 200# or 400# capacity track sections. A large cable drum, 24" handwheel and 3.5:1 gear ration winch, ensure easy lifting. The R3 winch is equipped with a friction disc brake and allows the operator to control the ascent and decent of the lifting platform. They are ideal for commercial or residential jobs. Use the Truss Carrier accessory to raise panels and windows. This is a 400# unit and comes with one - 16' Base, one - 8' center track and one - 4' center track.


Email This Post