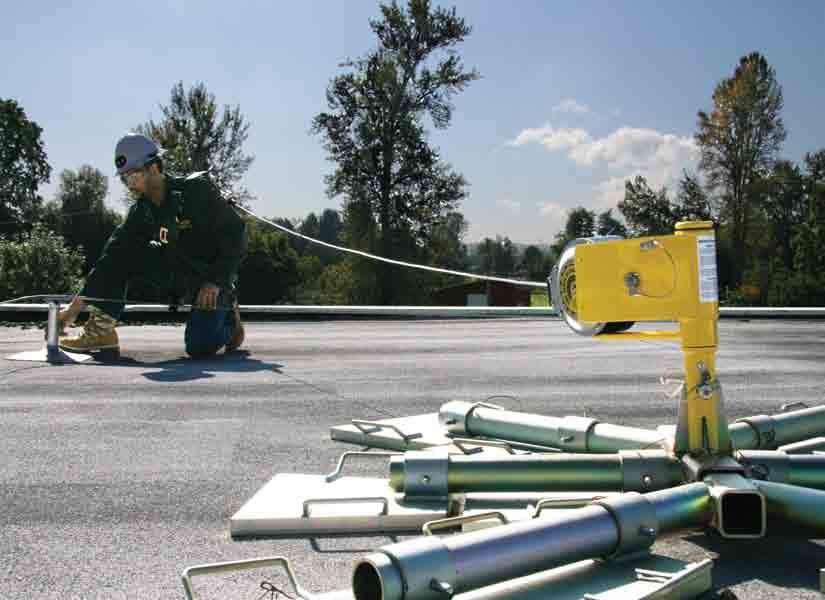 Angel Anchor System
The Angel Anchor System is designed for use by persons with the combined weight (tools, clothing, etc.) of no more than 310 lbs. Personal Fall Arresting Systems used with this equipment must be rigged to limit a free fall of no more than 6ft as per ANSI Z359.1.
This is an easy to assemble system. Each weight has an attached handle for ease of movement / installation. It is suitable for use on multiple roof surfaces. It is corrosion resistant for long life. It consists of a versatile, non-penetrating, free standing unit with a single tie-off point. It has rubber anti-skid pads on the bottom of the base plates. NOTE: Image shows an
optional
Skyhook Swivel Top and a Retractable.

Email This Post
Specifications
Item #:

412380

Item Desc:

Angel Anchor System

Weight:

575.000

Price Um:

EA

Units/Pk:

1

Roof Anchors