How many satellite dishes are installed by the satellite installers by just lag bolting the dish into the customer's roof?  How many customers are aware that that simple act, has potentially voided their roof warranty? I can just see it now.  When the homeowner calls his roofer and complains that his roof is leaking and the answer is "well, you have lag bolts into the roof and according to the roofing manufacturer's policy, there is no warranty". And, when you terminate your satellite service and they pick up the dish, they usually leave the base plate lagged into the roof, making an unsightly addition. There is a simple solution.  Developed about seven years ago,
Commdeck
is installed by your roofer.  On a new roof, it is designed to be installed just like a vent, flashed into the field.  If you have an existing roof, it can be installed by any roofer who is competent on doing installations to assure it will be waterproof.  You can install a
Commdeck
now for future dish installation.  With the waterproof lid, the end cable can be stored until you are ready to install your dish.  Another benefit is the absence of those unsightly cables running down your roof or siding or wall.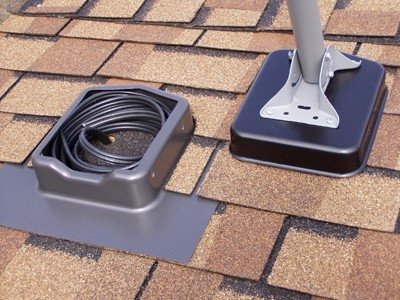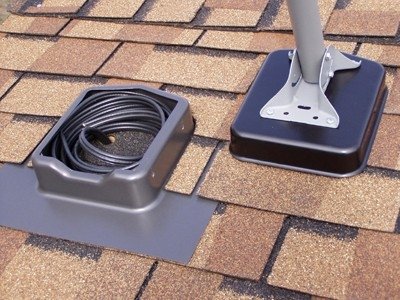 The
Commdeck
idea comes in a couple of different styles and then there are the colors.  The basic new installation unit comes in three colors: 
black
,
brown
and
weathered wood
.  It comes with a hardware pack for installation.  This is used when you are having a new roof installed.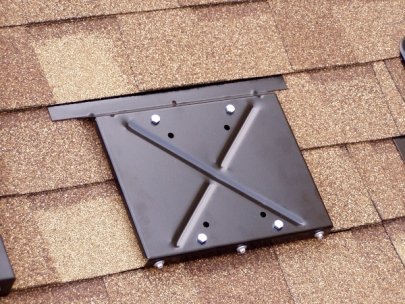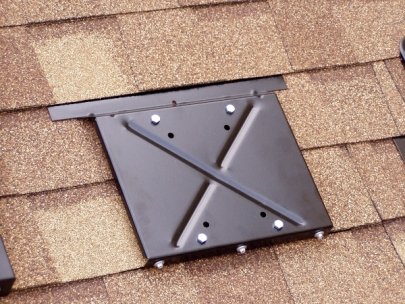 There is the
Retrodeck
.  This is used when you are mounting a dish to your existing roof.  This is installed under the existing roof.  This is available in
black
.  The Retrodeck does not have a waterproof cover, but is flashed under the shingles with the cable going through the roof deck and then waterproofed.  You then mount the dish to the exposed plate.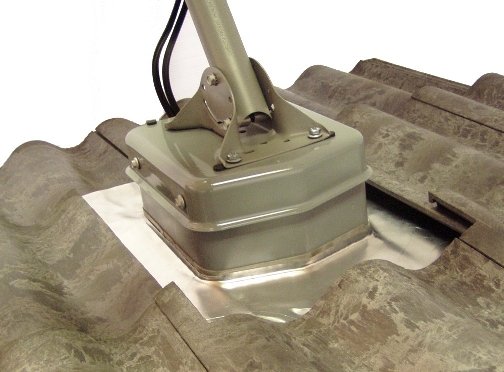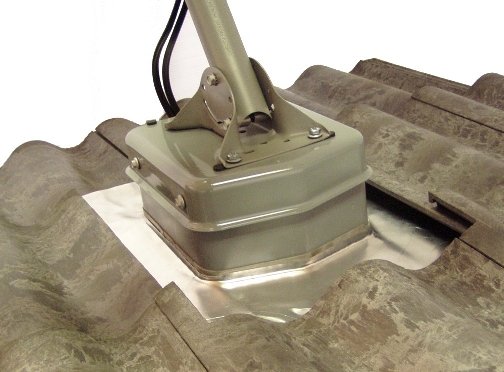 And last but not least is the
Commtile
.  This model has a six inch collar to raise the top above the tile and a 30″ x 30″ aluminum flashing that conforms to different styles for installation under the tile.  This unit comes in black. In those instances where you have or are installing a heavier or larger dish, there are
strut mounts
available.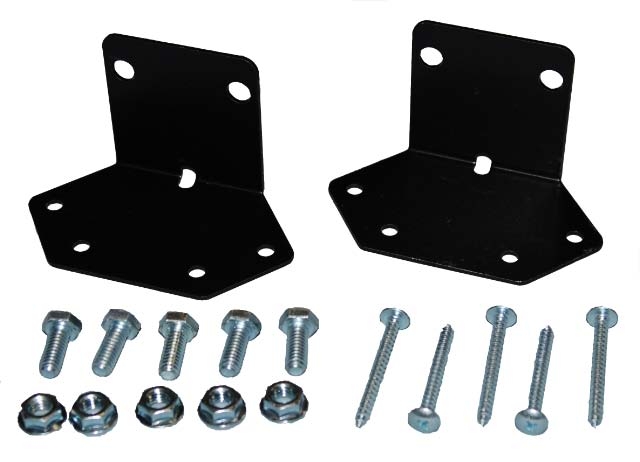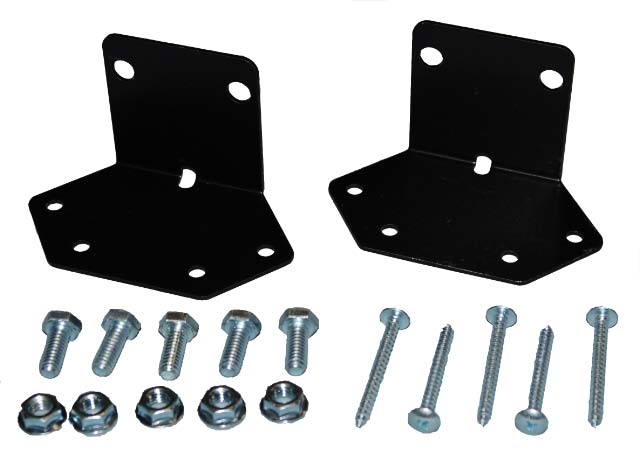 If you want your Commdeck to match the color of your roof, there is the Roofmaster line of
Flashing Paint
that has sixteen colors to match the majority of roofing material manufacturers. Roofmaster is the Master Roofing Distributor for the Commdeck system.  These units are stocked in all Roofmaster warehouse locations for immediate deliver.