Leister introduced the new and improved UniRoof E 40mm at the 2013 IRE in San Antonio last week.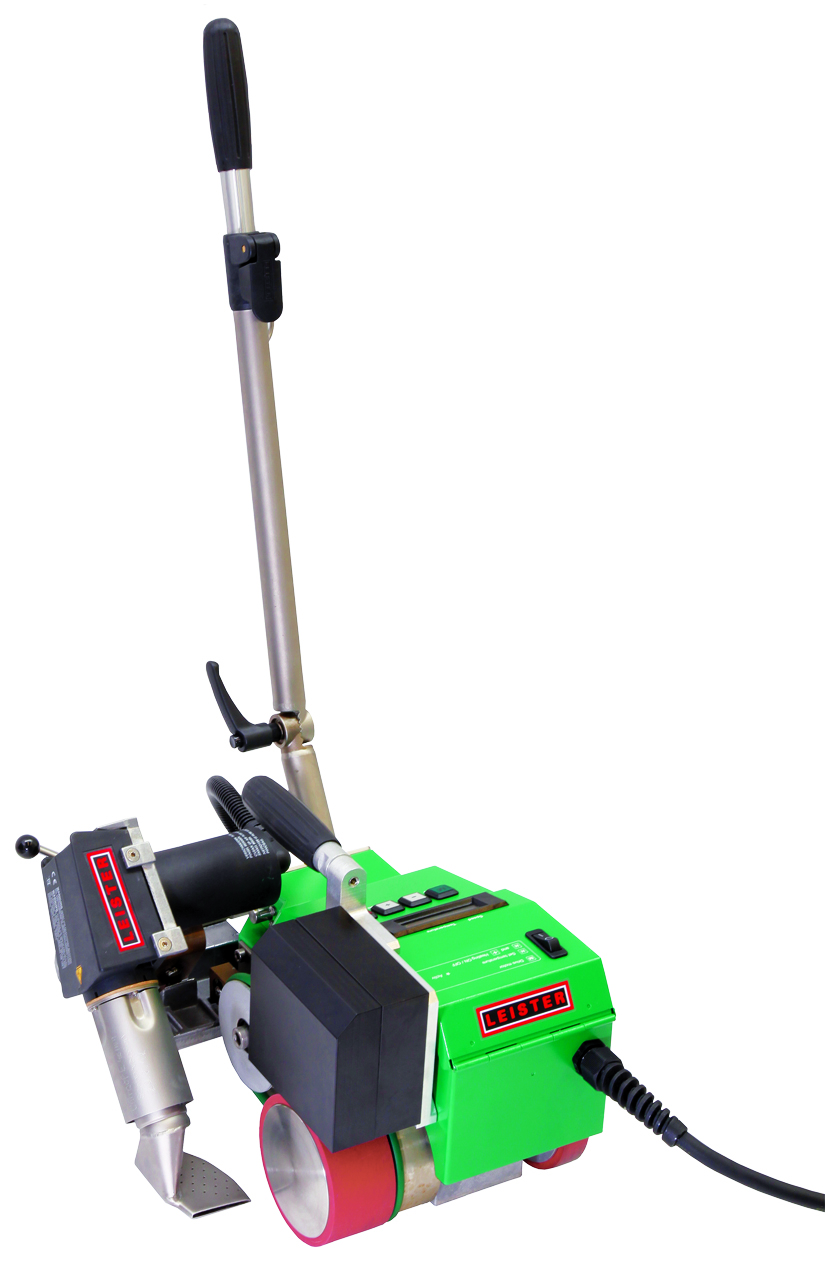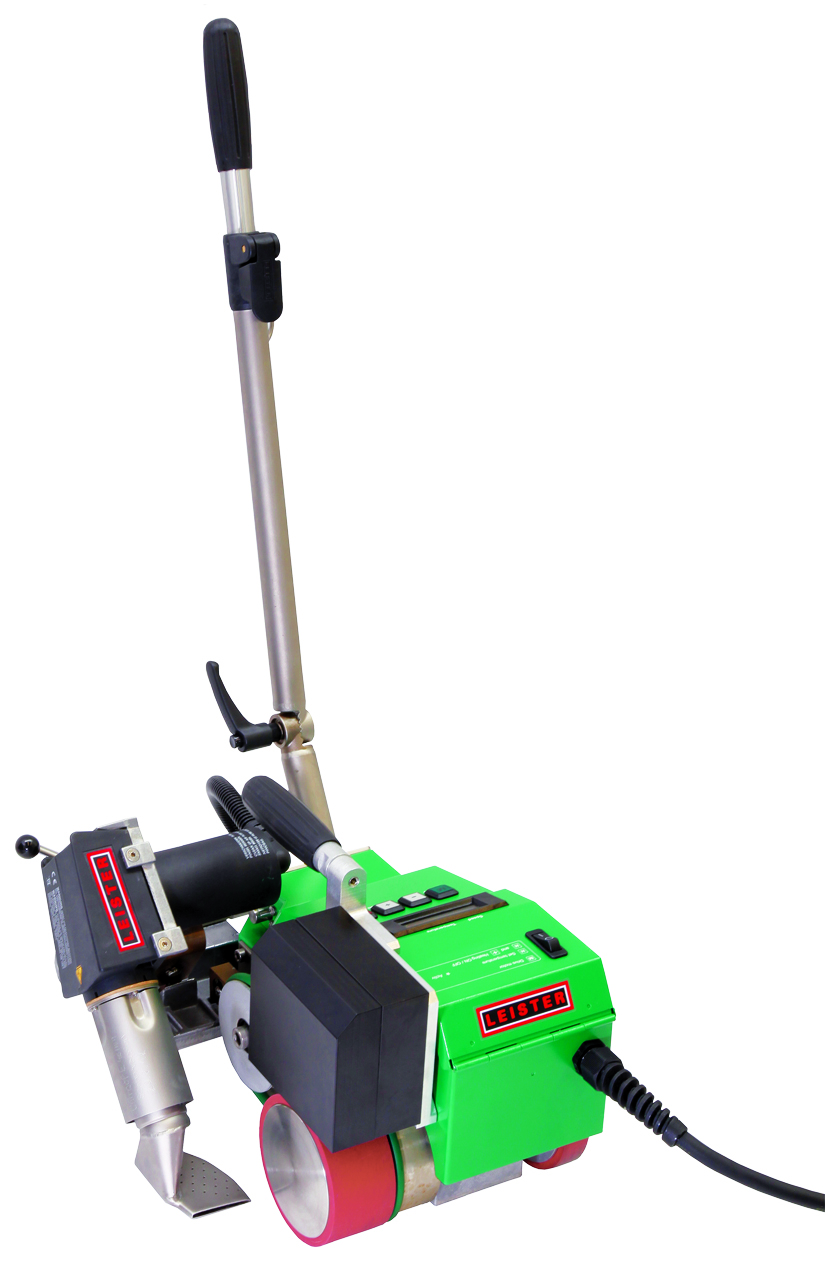 With its 1.6-inch overlap nozzle, the UNIROOF E 40 mm provides upward of 2900 watts of power with only a 13-amp current. That's 25 percent more heat than its predecessor, the UNIROOF E. The new nozzle, combined with additional weight over the contact roller, ensures high-quality, uniform welds across roof sheeting made from TPO / FPO, PVC, ECB, EPDM and CSPE. The previous UNIROOF E only had 30 mm welding capabilities.
In addition, the UNIROOF E 40 mm's compact design makes it ideal for small roofs (less than 5,382 square feet) and areas that are not easily accessible with other welders
UNIROOF E 40 mm features include a controlled temperature and drive output that automatically compensates for voltage fluctuations, ergonomic operation thanks to a new guide bar, high-quality rustproof materials and ample power reserves.  The UNIROOF E 40 mm is the ideal tool for smaller craft and trade businesses (roofers/carpenters), for special applications in poorly accessible roof areas or as an introductory tool for startup companies in the roof sector. The newly developed 40 mm nozzle, combined with the additional weight positioned directly over the contact roller, ensures the highest quality – and all this based on only a 13 A connection current.