We were excited to introduce our new drains portal,
drains.roofmaster.com
at last week's Western States Roofing Expo in Las Vegas.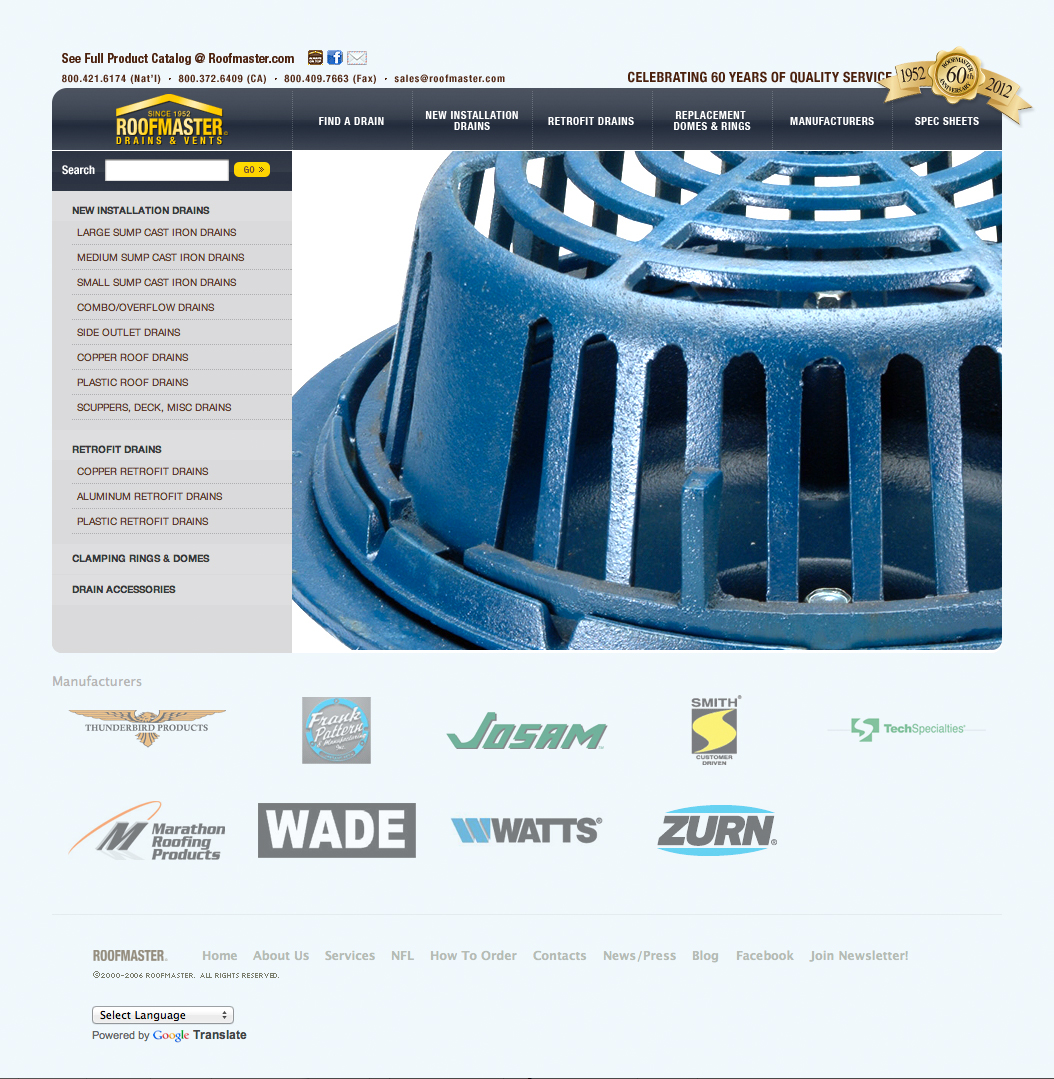 This new site allows you to use our step by step Advanced Drain Finder to find virtually any drain, dome or ring.  It also features a Drain FAQ, Advanced Search, Spec Sheets and info on the differences between New Installation and RetroFit drains. Roofmaster features drains by leading Manufacturers such as Marathon, Josam, Smith, Zurn, LSP, Thunderbird and Frank Pattern. This new site can help you identify and replace all those broken and hard to find cast iron rings and domes based on measurements taken in the field.