Ever wonder how something got started?  Let me tell you about the staple of hot roofing, the Feltlayer.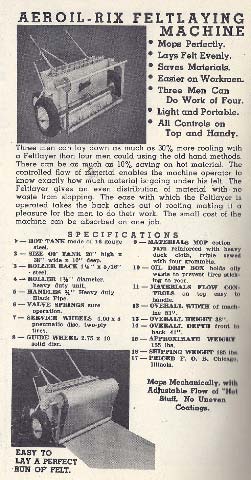 Hot asphalt had historically been applied by cotton mops.  After World War II, with the construction of larger buildings and wide open spaces, there was a machine developed in the Chicago area for applying asphalt and felt at the same time.  It was known as the Rix feltlayer and it was distributed by Aeroil Products out of Hackensack, NJ. The only problem is that it really didn't work.  Along comes Roofmaster's founder, Deryl Yundt, who was Pacific Coast manager for Aeroil.  He took the original steel design and modified it to make it work.  This was in about 1951.  He manufactured it and sold it back to Aeroil, until his decision to start Roofmaster in 1952.  It became known as the Roofmaster Feltmaster.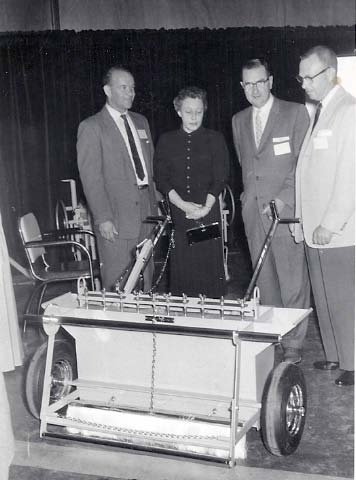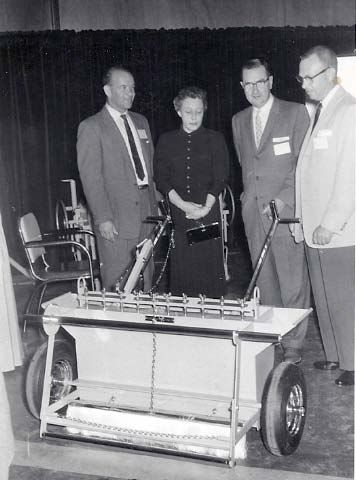 It was pulled backward so the operator could see the ply marks on the felt and also observe the asphalt flow from the valve at the bottom so there were no voids in the asphalt between the sheets.  This was the feltlayer of choice for nearly 30 years. Then along comes Peter van Dijk, who was from Holland.  He had an engineering firm design an aluminum feltlayer with the intention of exporting them to Europe.  Trouble was that the roofers in Europe had too much pride in their work to use a machine.  It was then that Peter hired Greg Clements, a soccer friend, to market his feltlayer in the U.S. Greg did his job and basically took the market on the feltlayer.  Roofers liked it because it was half the weight of Roofmaster's Feltmaster and had sealed lids, along with some other features that gave it an advantage. With the recession of the early 80's, Greg was let go by van Dijk, and was hired by Roofmaster.  Van Dijk also made the decision to trade his feltlayer rights to Garlock of Minneapolis. Around 1992, Roofmaster decided to upgrade and re-engineer the aluminum feltlayer.  We went back to its original design engineer and had him update and improve on his original design.  That new design is the modern
Universal Feltmaster
, manufactured by Roofmaster.  The aluminum comes in as sheet, where it is manufactured in to product for shipment from Monterey Park, California.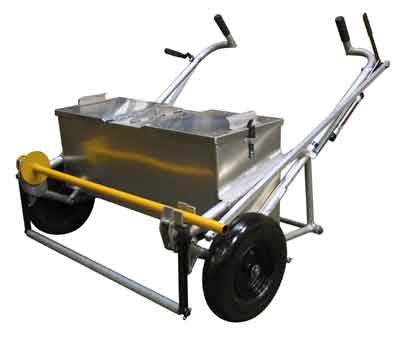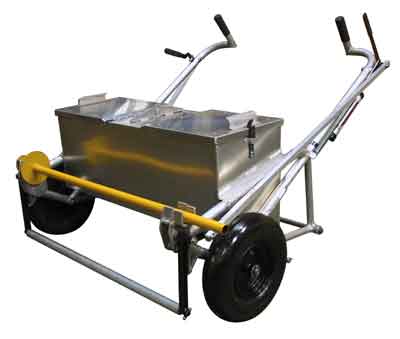 It is available with our
NonFlatLite tires
and
insulation
.  It will work as a 36″ or metric unit by just changing a plug on the valve end. All in all, a useful tool for those large flat roofs where you can "blow and go" with the Feltmaster!